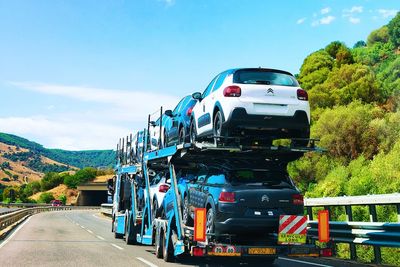 What Determines Price for Shipping
Distance:

Price is determined on the distance you are shipping. If you are shipping your vehicle from coast to coast, the price point will be higher than if you are only shipping a few states over. It is less expensive to ship your vehicle on well-traveled route to a more popular destination. If you are shipping to an obscure location, prepare to pay a higher price and pickup and delivery may take more time. This will require a detour from the carriers usual route.

Make/Model/Type

: The type of vehicle can determine the price you pay. Different styles of vehicles require different types of transport equipment. The size of your vehicle also determines the price you will pay as it will take up more or less space on the carrier.

Closed vs. Open Carrier

: If you have a classic or High End Vehicle, you may consider shipping it in a closed container. This is more expensive, and not the preferred method of shipping high end or classic vehicle. If your vehicle is expensive it may be worth the investment. Keep in mind that insurance would cover any issues that may arise. Please checkout open vs enclosed shipping.